Come to the Sahara! It's an irresistible invitation, and if you choose to accept it, we promise you an unforgettable experience. Our company is owned and operated by a Moroccan family with Canadian administrative support, and is born out of passion for the people, the culture, and landscapes of Morocco. We can't wait to transport you into this beautiful and exotic world!
Imad Zaanoun is a Sahara man! Born and raised in the Sahara Desert, he's been driving visitors to Morocco since 2010, and started his own company in 2013. He knows the entire country thoroughly, and knows the best of everything: the best spots to eat, the best things to see and do – even the best places to stop for pictures! Imad's network of trustworthy and reliable contacts along the route ensure you're always in safe, capable hands.
Imad is certified as a professional driver, and is also a licensed mechanic. Your program will always be conducted in your language: in addition to Arabic and local Berber dialects, Imad speaks several European languages as well as English. He's the perfect host for your entire Moroccan adventure, whether your Moroccan tour lasts a day, a week, or a month!
Be sure to ask him to play Berber, Arabic, or Moroccan music while you're on the road – you'll feel transported in every possible way!
Moroccan tour guide, Imad Zaanoun began guiding visitors to the desert when he was 14. In 2013, he began providing transportation services independently, and registered Sahara Adventures SARL AU in 2014.
Elaine Dixson first travelled to Morocco in 2013 to participate in a culinary tour that was eventually cancelled – and went to the desert instead! It was a life-changing experience. She fell in love with Morocco, and it's now her second home.
Elaine is your travel co-ordinator and advisor when you contact us for information about travel to Morocco or Morocco tours. She's worked with Sahara Adventures and Imad Zaanoun since the company's inception in 2013. Typically, she's in Morocco at least twice a year, and has explored almost every corner of the country. She's got the visitor's view of Morocco, and is sensitive to the needs of travellers who want only to revel in the magic of their experiences, knowing someone else is reliably taking care of all the logistics. 
Even when she's home in Canada, there's always a little bit of Morocco in daily life: there's a "little Moroccan treasure" in every room of the house, and friends and family have come to expect a touch of Moroccan cuisine at almost every meal. Elaine has spent many years as a self-employed communications consultant in Canada, and has travelled extensively throughout the world, always independently. She can help you plan any aspect of your own tour, always with the goal of helping you experience the authentic Morocco in safety and comfort.
Your tour partner of choice
You'll find Morocco's iconic attractions and experiences on many tour programs.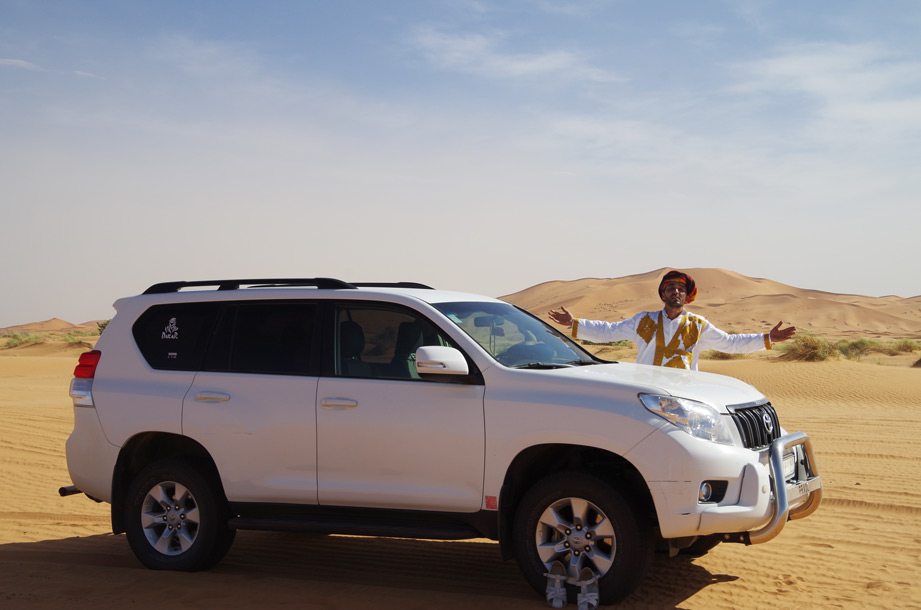 We aspire to be leaders in responsible travel and set the standard for other tourism operators in Morocco. In a country where adult literacy levels are low, working in tourism is one of the best opportunities for those with low education and few skills to earn a living. However, for many, that living is scarcely more than subsistence. Many are not paid a living wage, and their employers expect them to earn tips, gratuities and commissions in order to supplement their wages. Many are expected to pay out of their own pocket for meals and accommodations while on the road.
We are committed to ensuring your driver is fully able to attend to your safety and comfort during your trip. It's our top priority. We believe that we can only deliver on that commitment if your driver is rested, nourished, and fairly paid. For this reason, our drivers are…
Paid a living wage;

Provided with private accommodations so that they are rested, nourished, clean and well-groomed;

Provided with a modest per diem to cover meals and water while they are away from home.
Although our booking and payment administration is handled in Canada, all profits from our operations remain in Morocco. The express purpose of our company is to create employment and provide a sustainable living for the employees of Sahara Adventures SARL AU.  We consciously strive to support Moroccan-owned and operated accommodations, restaurants, and other businesses in order to promote improved working conditions across the Moroccan tourism sector.
In these ways, we hope to make a positive contribution to the Moroccan economy and well-being of the communities we visit, and hope also to instil a similar desire among those who travel with us.
We are proud to promote activities and experiences that 'belong' to Morocco's rich and diverse culture. In this way, our clients have more enjoyable and meaningful interactions with Moroccan people, and gain a greater appreciation for the social, cultural, and environmental fabric of the country.
We encourage our clients to be sensitive to and respect the cultural and religious.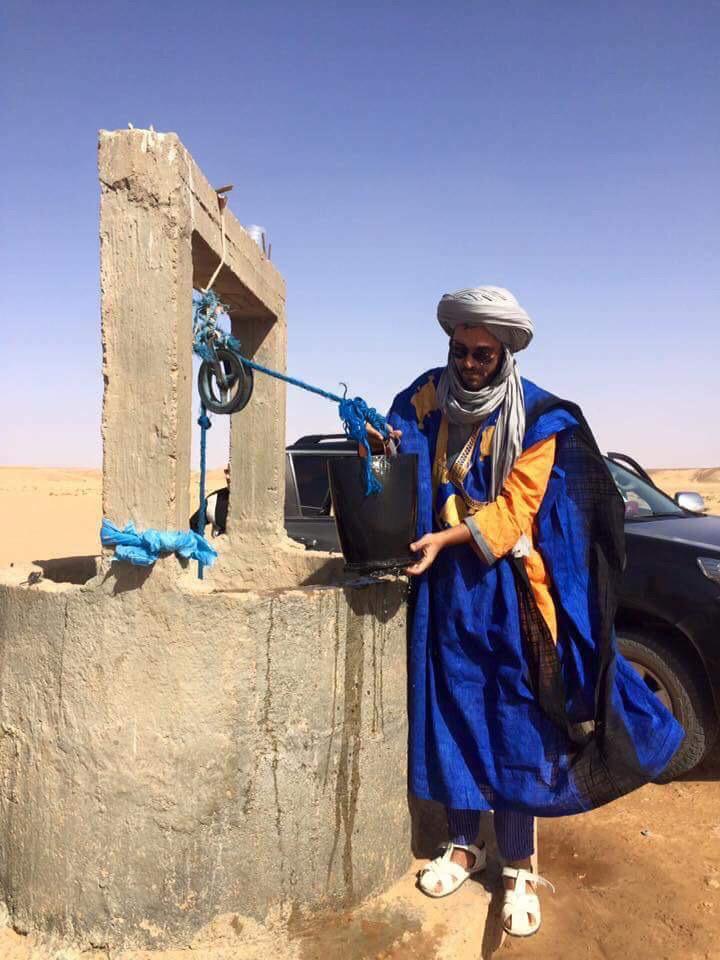 Respect for the environment
Minimize plastic water bottles.

Low-impact, traditional activities.

Water.




Elaine Dixson first travelled to Morocco in 2013 to participate in a culinary tour that was eventually cancelled – and went to the desert instead! It was a life-changing experience. She fell in love with Morocco, and now thinks of Morocco as her second home
Elaine is your Canadian travel co-ordinator and advisor when you contact us for information about travel to Morocco or Morocco tours. She has worked with Sahara Adventures and Imad Zaanoun since 2013. She visits Morocco several times a year – and dreams of living in Morocco at least for the winters – and has visited almost every corner of the country, always marveling at its beauty and diversity. Even when she's in Canada, there's always a little of Morocco in daily life: there's a "little Moroccan treasure" in every room in the house, and friends and family have come to expect Moroccan cuisine appear in some form at almost every meal. Elaine has spent many years as a communications consultant in Canada, and has travelled extensively throughout the world, always independently. She can help you plan any aspect of your own tour, always with the goal of helping you experience the authentic Morocco in safety and comfort – unforgettably! Contact her to learn about these great tours: Morocco desert tours Camel tours Marrrakech Marrakech day tours